Among her many accolades at this year's WPPI conference, acclaimed photographer Cheryl Walsh received an Honors of Excellence Silver Award for the Dia De Los Muertos image taken of Mather. Many congratulations to Cheryl for her well-deserved honors!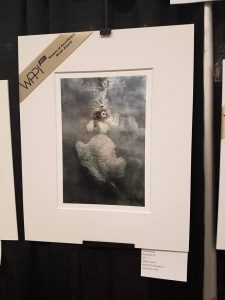 ---
Serving as the model for the Saddlerock Painters group (led by the inimitable Johanna Spinks), Mather graces the cover of the latest issue of Malibu Surfside News.
Read the feature and check out the full gallery of images HERE.
---
After making a surprise appearance as a Duo this past Sunday the 12th, the Heathen Apostles (sans drums) will be performing at the Maui Sugar Mill Saloon this Saturday the 18th! Also appearing will be Swords of Fatima, Peg Leg Love, and Le Cos. Don't miss the FREE show! (Doors at 9pm)
---